Image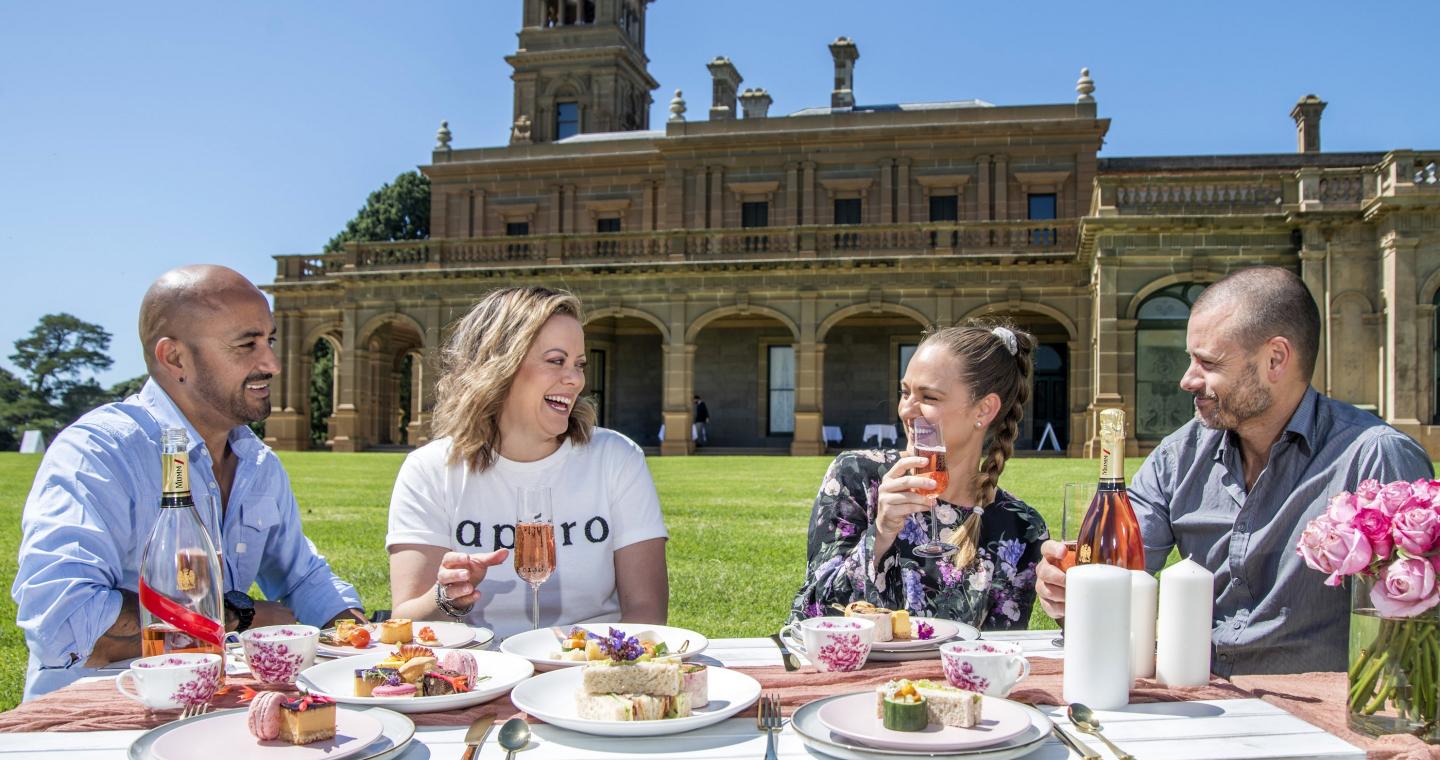 5 of the Best Picnic Hampers
Dust off your picnic blanket – we've got picnic hampers, grazing boxes, scones and sweet treats to take your park date to the next level!
When it comes to finding the perfect picnic spot, Werribee Park is hard to beat with the rolling green lawns of Werribee Park Mansion and the Victoria State Rose Garden in full bloom.
If it's a cool sea breeze you're looking for head to Werribee South Foreshore or Wyndham Harbour – perfect places to watch the day sail by. Or for those with kids in tow combine your picnic with coffee and a visit to the epic playgrounds at Wyndham Park in Werribee City Centre.
 
The Refectory Parlour
Located within Werribee Park, The Refectory Parlour have beautiful picnic options to pre-order, pick up and enjoy in the gardens, including a Ploughman's Picnic to share or Heritage High Tea including finger sandwiches, smoked salmon blini and scones with jam.

Lancemore Mansion Hotel Werribee Park
The Lancemore Mansion Hotel is also located within Werribee Park with pre-order and pick up options to enjoy in the gardens. Treat yourself with a decadent high tea picnic with a selection of sweet and savoury delights. There's even a kids' menu with gingerbread to decorate and hungry caterpillar sandwiches!

Wyndham Cache
Local café, deli and produce store Wyndham Cache has a selection of intimate boxes for two or bigger boxes for small group gatherings. Filled with an assortment of cured meats, cheese, dips, crackers, olives, grilled vegetables, fresh fruit and other nibbles. Pick up is from Wyndham Cache (adjacent to Werribee Park). Bookings essential.
Learn more


The Little Deli Panini Bar
A buzzing new addition to Watton Street in Werribee, where you can build your own hamper from their delicious sandwiches, cannoli and deli items or pre-order and pick up a grazing box with seasonal fruits, dips, cold meats, crackers and cheeses. A great option for larger groups, with small and large options available.

Wolf on Watton
Wolf on Watton's Grazing Boards are ideal for picnics at nearby Wyndham Park. They come filled with tasty antipasto treats including freshly shaved artisan cured meats and cheese, fresh fruit, quince paste, toasted sourdough and dip of the day. Pre-order required.

Looking for more…?

At Shadowfax Winery you can enjoy a beautiful lunch and their latest releases in their indoor and outdoor spaces, or for something more casual relax on the lawn with their Picnic Rug menu –specially designed for outdoor dining. Bookings essential.
Build your own hamper at the new Meli's 21 Deli, specialising in beautiful Italian produce and imported goods, including cured meats, cheeses and fresh cannoli.
Image