Image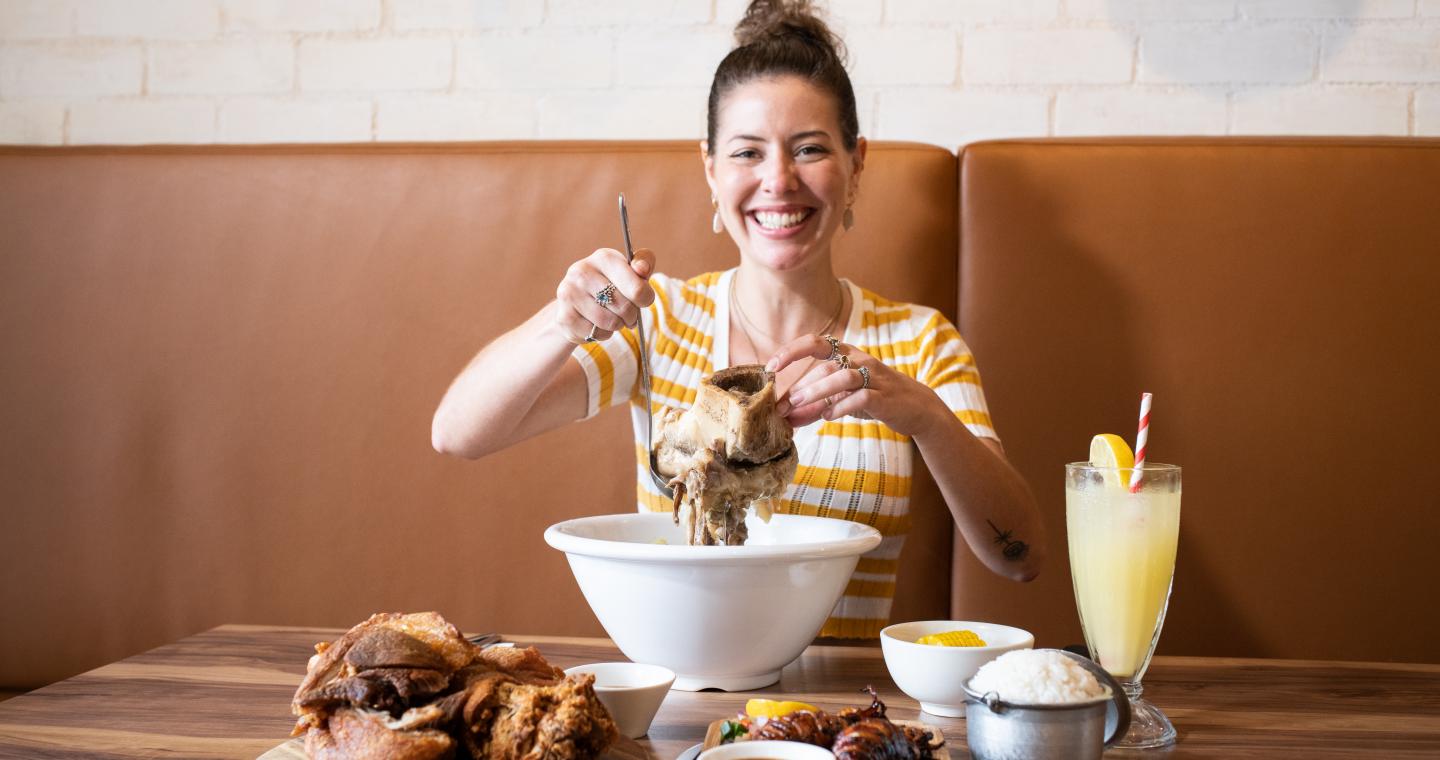 A Wonderful Werribee Weekend
Where to eat & what to do over a wonderful Werribee weekend
Produced by Seasoned Traveller in partnership with Visit Werribee and Surrounds
Just 30 minutes from Melbourne CBD, you can eat your way around the world in Werribee and surrounds, and then explore natural and historical wonders while you digest.
If diversity is the spice of life, then there's serious living – and eating – to be had in Werribee and surrounds. More than 40 per cent of The City of Wyndham's residents were born overseas, and the area has the food to prove it. Beyond small restaurant owners showcasing their heritage on a plate, these western suburbs are home to hidden gems, nature walks and even a wine bar with a secret entrance. Here's how to spend a weekend eating, drinking and exploring.
DAY ONE
9am: Middle Eastern mornings
Tanoor Breakfast House
Tanoor Breakfast House is on the way into Werribee from Melbourne. It shares a car park with a 7-Eleven and could very well be Melbourne's best drive-through. Dine in to watch staff pump out manoush (Lebanese pizza) from two huge ovens. Instead of avocado toast, there's cheesy kanafeh french toast, a sweet and salty mash-up where rose water syrup replaces maple syrup. Families and tradies also tuck into triangular fatayer, bagel-like kaak and big Lebanese and Turkish breakfasts beneath a mural of a striking woman in a headscarf.
1/69 Forsyth Road, Hoppers Crossing, facebook.com/TanoorBreakfastHouse
Image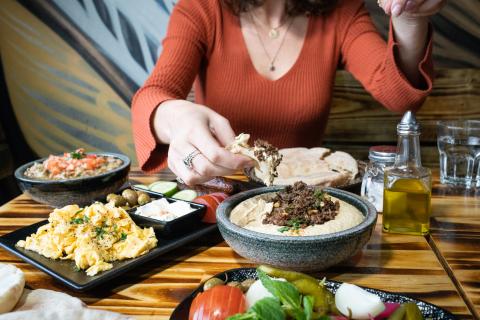 11am: Bosnian baked goods
Avliya Balkan Cuisine & Dessert
Majda Dzamastagic was a flight attendant until COVID disrupted the travel industry. Its loss is our gain now that she's opened Avliya at Sanctuary Lakes Shopping Centre. It has a European, tea-party atmosphere with a pearly white La Marzocco coffee machine, round marble tables and even a full-length glamour mirror with a faux flower wall. Majda's mother, Semira, bakes 12-layer medena honey cake (try it with Bosnian coffee). She also hand-rolls filo pastry and stuffs cabbage with mince and rice to make sarma, while chef Amar Kuduzovic grills homemade cevapi sausages and bakes pillowy lepinja bread.
Shop 78, 300 Point Cook Road, Point Cook, avliyabalkancuisine.com
Image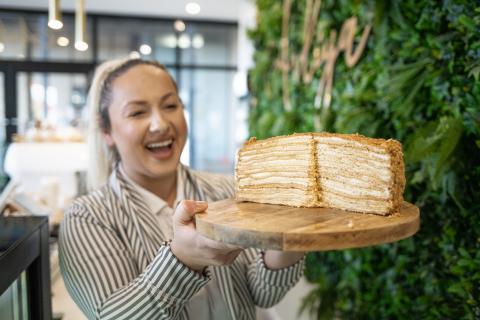 12.30pm: Uyghur lunch
Dolan on Silk Road
Full yet? You can always visit Dolan on Silk Road another time, but given it shares a car park with Avliya, you might as well check it out now. Besides, how often do you eat Uyghur food from Northwest China's ethnic minority in the Xinjiang Autonomous Region? Its people are mostly Muslim, so lamb features heavily. The spices are hot off the Silk Road, or at least as relevant as they were 2000 years ago. Cumin coats mini mountains of ribs with crisped edges, noodles and dumplings are handmade, and herbal soups satiate and heal. Slip off your shoes and sit cross-legged at the raised table surrounded by cushions.
Shop 28, 300 Point Cook Road, Point Cook, dolansilkroad.com.au
2pm: Discover Wyndham's hidden gems
Wetlands & Boathouses
You've earned some digestion time. The Cheetham Wetlands observation tower is a 15-minute drive southeast from Sanctuary Lakes Shopping Centre in Point Cook. Plug it into Google Maps and follow the road until you can't go any further. From there, it's an easy 15-to-20-minute flat walk to the tower past an abundance of birdlife for views back across Port Phillip Bay to the CBD.
Continue your drive to another coastal secret, the Campbell's Cove boathouses. You'll forget how close you are to the city driving past Werribee South's farms on the way to the bay. Brighton might have the bathing boxes, but these 1920s boathouses are far more off the beaten track on a rugged strip of coast. Campbell's Cove was Melbourne's closest nudist beach up until 2015, but it remains a fantastic picnic spot on a sunny day.
Cheetham Wetlands Observation Tower, South Saltworks Moat, Point Cook
Campbell's Cove Boathouses, Campbell's Cove Road, Werribee South
Image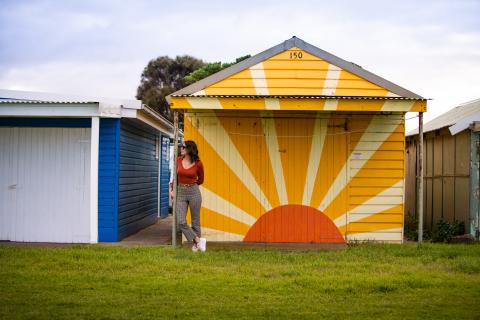 4pm: Explore Werribee Park
Accommodation, day spa & iconic gardens
If you're staying the night, check into the Lancemore Mansion Hotel in Werribee Park, from $369. The shiny new Holiday Inn Werribee also opens on 16 July 2021, bringing 150 simple but modern rooms within walking distance from Watton Street's restaurants.  Even if you don't sleep in the 19th century mansion's dangerously soft beds, you can still explore the grandeur of the estate. There are 10 acres of manicured gardens (best enjoyed with a Pinterest-perfect picnic from The Refectory), the Victoria State Rose Garden, a very worthwhile day spa complete with a Turkish hammam, Shadowfax Winery and Joseph's Restaurant and Bar.
Image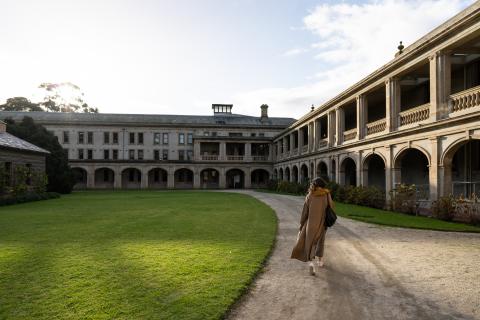 6.30pm: Dinner in Werribee
Around the world on Watton Street
Watton Street has Werribee's largest concentration of restaurants representing different cultures. You might feel like charcoal kebabs served with oversized flatbread at Lux Afghan Kebab; Indonesian beef ribs with rice grilled in banana leaf at Indo Eats; boat noodles from Salween Thai; pho and homemade dim sims to go from Watton Vietnamese Takeaway; or Pakistani food fit for the Mughal Empire at COYLA. Click here for the full Seasoned Traveller list of the best restaurants in Werribee.
Image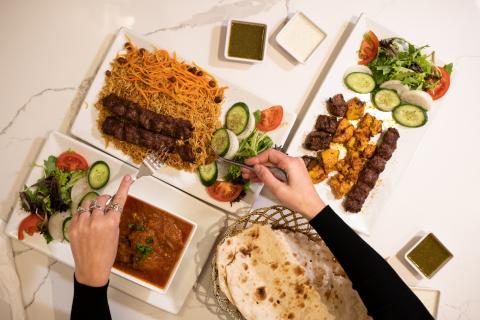 8pm: Secret after-dinner tipple
Corked Wine Bar
Thankfully there's a sign out the front of Corked Wine Bar, which points you through to the ground level of an apartment block. You'll reach a wall of wine bottles on racks. Look for the one with a red button on the tip of its lid and push to release the door. Inside is a glass tasting room that glows red, expansive bar, tables suitable for groups and comfy lounge areas. Pick a local or international bottle, order a grazing board, and then either cuddle up by the fireplace or make the most of the riverside location on the outdoor deck.
9/116 Watton Street, Werribee, corkedwb.com
Image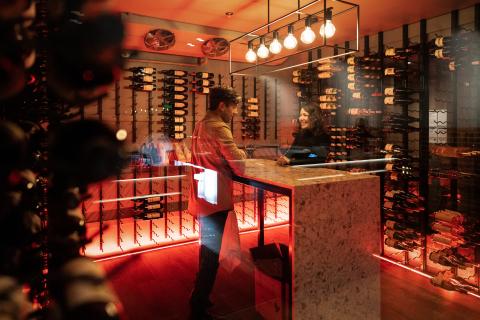 10pm: Late-night snacks
Werribee Indian food truck park
Pull up opposite the Pacific Werribee shopping centre for Indian street food snacks and hot chai. There's nowhere to sit and aesthetics are hardly a priority, but that's what makes this spot so great. It's all about the food here; with the Indian community inhaling egg ghotala with soft pav rolls on the go and pouring tamarind water into pani puri from plastic cups. There are eight to 10 trucks at any one time, with most closing around 11pm to midnight on Friday and Saturday nights.
279-281 Heaths Road, Werribee
Image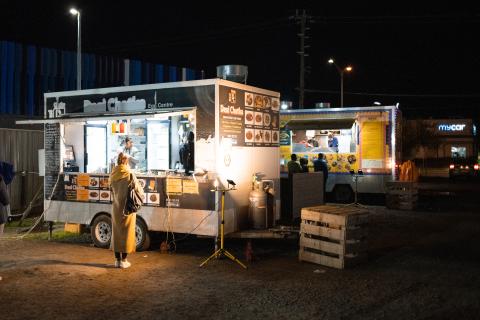 DAY TWO
8.30am: Digest & explore
K Road Cliffs & Heritage Orchard
Skip breakfast – you'll eat plenty today. If you're staying at the Lancemore Mansion Werribee Park Hotel, stroll just under a kilometre through the grounds to Werribee Park Heritage Orchard. Volunteers preserve the 1870s orchard, while local groups tend the community gardens. There's an historic homestead onsite, as well as an old blacksmith's with vintage machinery. Check the website to time your visit with a grafting and tree sales day, where you can buy rare trees and purchase preserves made from the heritage fruits.
From here you're another kilometre away from the K Road Cliffs lookout. Admire the naturally formed red walls that line the Werribee River and wetlands, opposite the golf course and look for the You Yangs in the distance – you're heading there later. There's a profusion of birdlife and, if you're lucky, you might spot a platypus.
Werribee Park Heritage Orchard, Gate 5, K Rd, Werribee South, werribeeparkheritageorchard.org.au
K Rd Cliffs Lookout, 362 K Rd, Werribee South
Image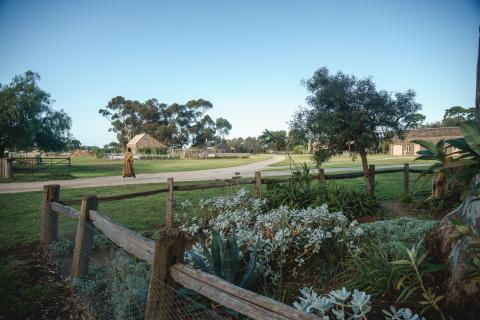 1.30pm: Lunch in Werribee
Sri Lankan or Filipino?
Head back to Watton Street for brunch. Fusion Ceylon opens at 9.45am with Sri Lankan kottu roti; Mama Lor opens at 10am with typical Filipino breakfast dishes and ube pandesal bread rolls. Click here for the full Seasoned Traveller list of where to eat in Werribee.
4pm: A sunset worth the steps 
Flinders Peak, You Yangs
The Flinders Peak Lookout walking trail is just half an hour in the car from Watton Street, Werribee. You can reach the highest point in the You Yangs by climbing the 450 steps from the Turntable car park, which only takes about 20 minutes one way. Take in the Bunjil Geoglyph from the lookout, a rock sculpture in the shape of a wedge-tailed eagle that depicts the creator spirit of the Wathaurong people, Bunjil. Rug up so you can take your time at the top admiring the views across the western volcanic plains, Geelong, Melbourne and Port Phillip. Dogs are welcome on leads, and there are toilets, picnic tables and barbecues at the bottom.
Flinders Peak Walk, Little River, parks.vic.gov.au
Image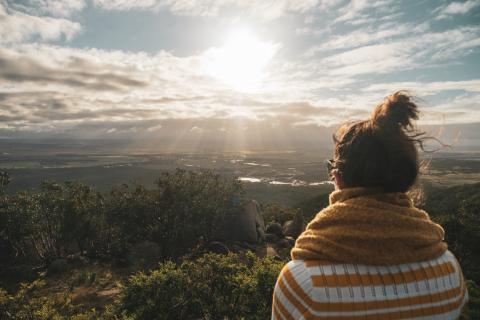 6.30pm: Nepalese dinner
Momo & Chillies
A Nepalese feast awaits at the final destination, if you can squeeze in one last meal. Every culture has a version of dumplings. In Nepal, it's momos. At Momo & Chillies in Featherbrook Shopping Centre, they come with red pepper chutney and tomato anchar (pickle). Order a momo platter and Newari khaja set, which features traditional Newar dishes on a segmented, stainless-steal platter. Choose from marinated chicken, lamb or goat served alongside baji (flattened rice flakes), soybeans and vegetable achar.
Shop 10, 48 Windorah Drive, Point Cook, momoandchillies.com.au
Words: Sofia Levin from Seasoned Traveller
Images: Liam Neal