Image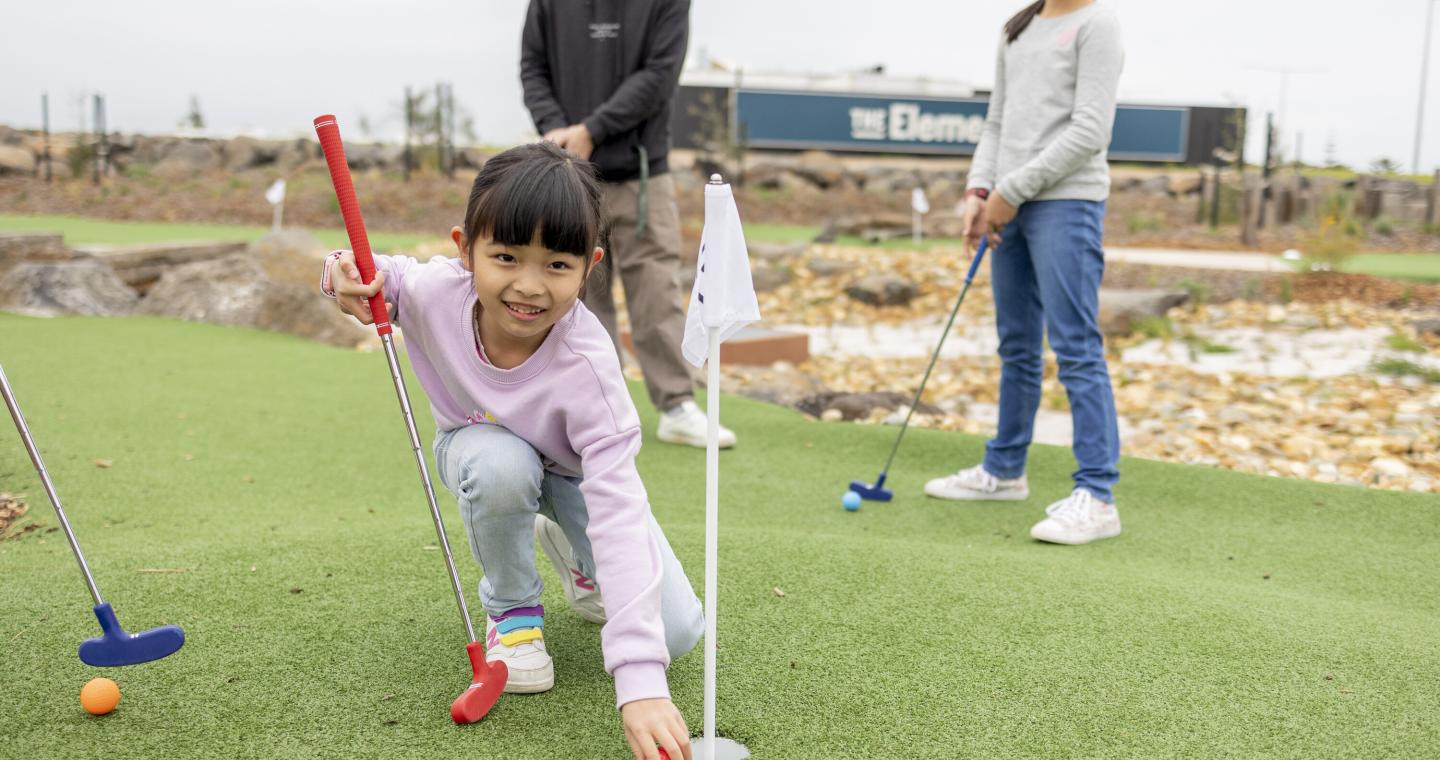 You've already ticked off Werribee Open Range Zoo and explored the grounds of Werribee Park Mansion, where to next?
This one-day family day trip in Werribee and Surrounds will take you on an adventure along Werribee's coastline, paired with family-friendly dining in the city centre and plenty of playground fun.
MORNING
Harbourside mini-golf or aviation fun
Head to Wyndham Harbour for coffee, bayside views and the mini-golf course at The Coastal Elements Activity Park. There's no need to book ahead.
From Wyndham Harbour you can also enjoy a 5 kilometre (return) walk along the coast or drive to Werribee South Beach. This hidden gem is a great spot for picnics and during the warmer weather the kids can . The kids will enjoy a splash around in the shallow waters.
Alternatively head to the RAAF Museum where you can get a close look at fighter jets, helicopters, bombers, propellor planes and more! This free museum has one of the best collections of historical aircraft in the world. Open on Thursdays and Sundays from 10am – 3pm with online bookings essential.
LUNCH
Fuel up at Truck Stop Deluxe
Feeling peckish? How about dining in the cab of a truck or in the cargo hold? Drive into Werribee City Centre (15 minutes) to have lunch at Truck Stop Deluxe, an American truck stop themed restaurant. It's guaranteed to be a hit with the kids, not just for the novelty of dining in a truck but the burgers are seriously good too. For a café style lunch, there are plenty of options in Watton Street including Chatterbox Café. And if you're up for a little ice-cream treat, look no further than Augustus Gelatery.
AFTERNOON
A playground adventure at Wyndham Park
Stroll down to Wyndham Park, which is just a short walk from the bustling café scene of Watton Street. There are two huge playgrounds to enjoy. The larger one is for thrill seekers with big swings, flying foxes, climbing frame and a giant, 11-metre slide tower. For the littlies, the nature play space is ideal, with its neat little cubby house, climbing structures, sandpits and waterplay features.
Image