Image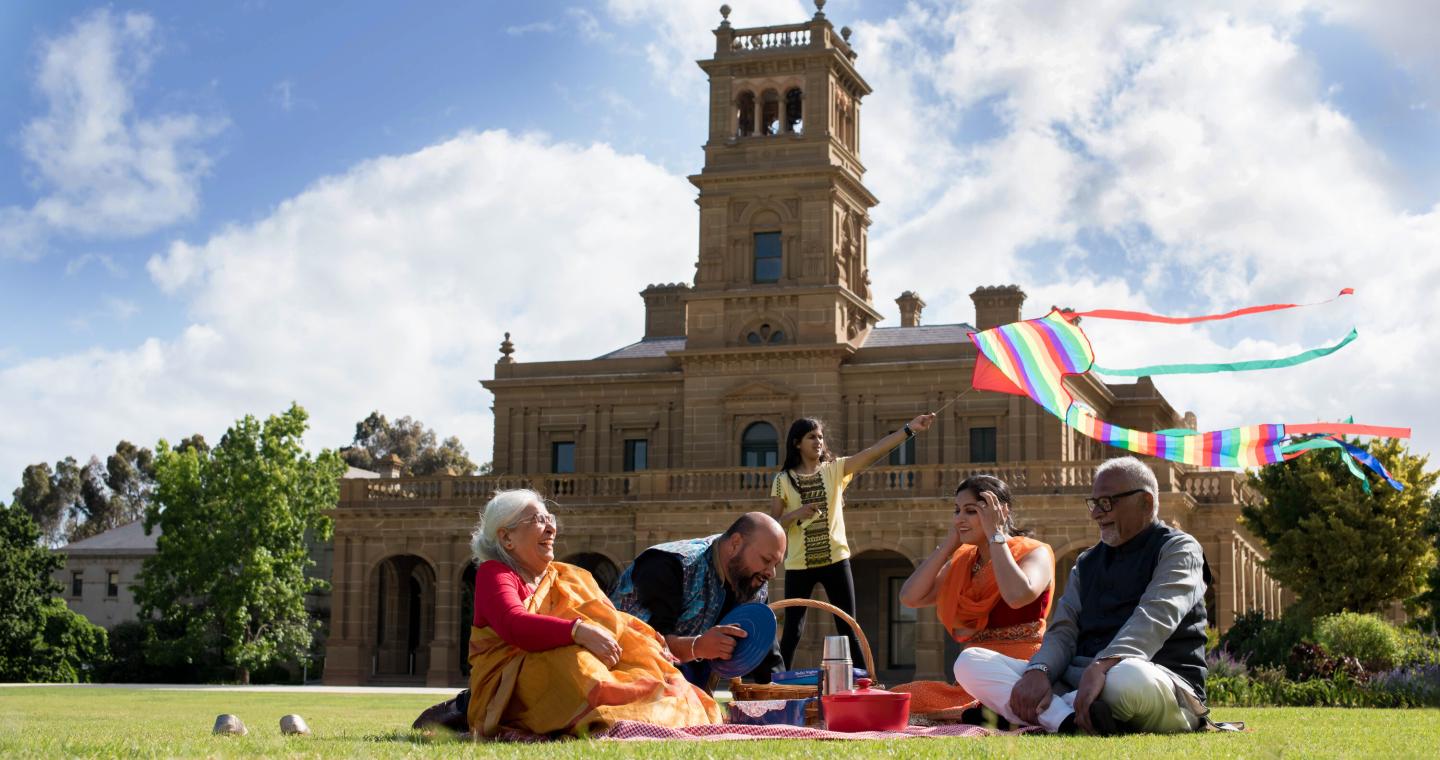 Top Picnic Spots and Hampers in Werribee
Dust off your picnic blanket and hit the road for a picnic in Werribee – just 30 minutes out of Melbourne

.
 
Top Picnic Spots

Werribee Park
When it comes to picnic locations, Werribee Park is hard to beat, with the rolling green lawns, beautiful old trees and Mansion backdrop, making it one of Victoria's best picnic spots. Entry to the grounds is free – with a small fee to enter the Mansion.
Victoria State Rose Garden
Talk about perfect date material! The Victoria State Rose Garden is a stunning spot to relax with a picnic out on the lawn, especially from October – April when the blooms are at their best.
Werribee South Beach
If it's a cool sea breeze you're looking for head to Werribee South Beach to watch the day sail by. Within the foreshore area, you'll find two playgrounds, BBQs and public toilets.
Wyndham Park
Got kids in tow? Combine your family picnic with coffee and a visit to the epic playgrounds at Wyndham Park in Werribee City Centre.



Picnic Hampers and Grazing Boxes


 
The Refectory Parlour
Located within Werribee Park, The Refectory Parlour have beautiful picnic options to pre-order, pick up and enjoy in the gardens, including a Ploughman's Picnic to share, Heritage High Tea, Celebration Cakes, or full picnic package with furniture and tableware included.

Wyndham Cache
Local café, deli and produce store Wyndham Cache cater for small and large groups, offering a range grazing platter options filled with cured meats, cheese, dips, crackers, olives, grilled vegetables, fresh fruit and other nibbles. Pick up is from Wyndham Cache (adjacent to Werribee Park) with bookings essential.

The Little Deli & Panini Bar
Build your own hamper from their delicious sandwiches, cannoli and deli items or pre-order and pick up a grazing box with seasonal fruits, dips, cold meats, crackers and cheeses. The Little Deli & Panini Bar is located on Watton Street in Werribee City Centre– just a short walk from the expanse of Wyndham Park.
Looking for more…?
Build your own hamper at Meli's 21 Deli, specialising in beautiful Italian produce and imported goods, including cured meats, cheeses and fresh cannoli.
Make it a picnic to remember at Werribee Open Range Zoo! There are a number of options for large groups and you can also bring your own picnic to enjoy out on the lawn (normal admission fees apply).
 
Image