Image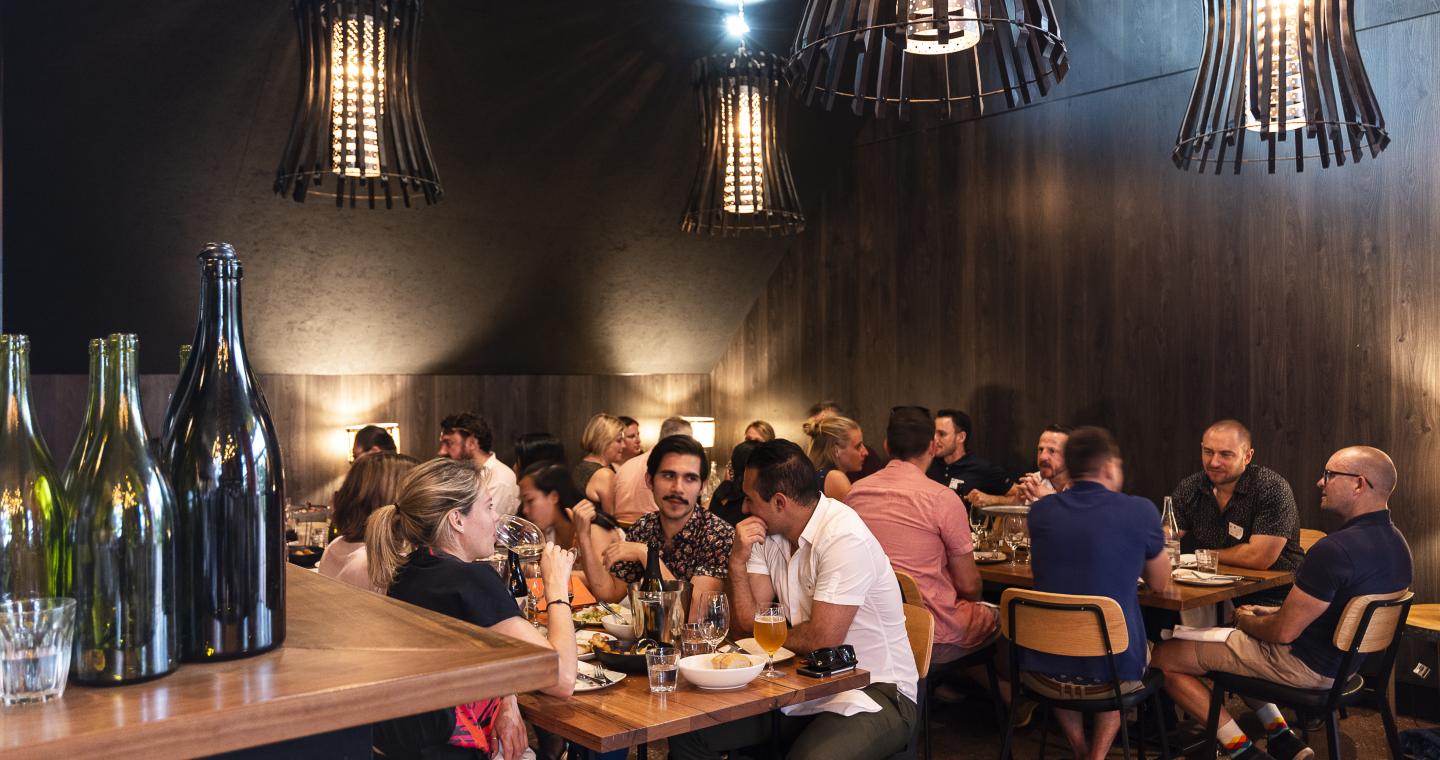 Discover Werribee's burgeoning food scene with a day or two exploring the best eats in the area. Spend a day exploring Watton Street in central Werribee, home to contemporary cafés, friendly pubs and a diverse range of cuisines from around the world. The next day head out to the Werribee Park Precinct, which is quickly establishing itself as a must stop destination for foodies from near and far. 
DAY ONE
Watton Street - a broad leafy avenue, Watton Street is the epicentre of Werribee's food scene. Here a day is easily filled with a diverse selection of eating and drinking options.
Coffee / brunch / lunch
Wolf on Watton - at Werribee's hottest new dining destination the vision is simple - to be a destination for seasonally inspired food, specialty roasted coffee, hand-picked wine and signature cocktails.  Not quite a café, not quite a restaurant – rather a refined space offering delicious fare for breakfast, lunch, dinner and drinks.
Notorious Espresso - one of the prettiest and most delicious brunch menus in the west, this crew are also serious about their coffee.
Black Seed Café - another must-do on the brunch scene, renowned for their coffee and welcoming family feel.
Afternoon drink
The Park Werribee – the go to place for beer, here you can choose from 30 beers on tap or the extensive selection of craft beers. Pair them with a meal from the seasonally driven menu.
Bridge Hotel Werribee - the latest offering from The MoL Pub Group (Marquis of Lorne, Union House and Mount Erica Hotel), The Bridge Hotel opened on Watton Street at the start of November after undergoing an extensive refurbishment. Here the menu far surpasses the usual pub fare, overseen by chef Jack Swain. 197 Watton Street, Werribee
Dinner
The impressive range of international cuisines on offer in Werribee is reflective of the diverse multicultural make-up of the area. Take your pick from Indian, Middle Eastern or Asian, just to name a few. Locals favourites include the following:
Mama Lor - another new addition to the Werribee dining scene in 2019, expanding from their base in NSW with their first restaurant in Melbourne serving up delicious traditional Filipino fare. 187 Watton Street, Werribee
Fusion Ceylon - a favourite with locals, Fusion Ceylon serves up big Sri Lankan flavours and street eats, including the delicious Kothu Roti (shred naan bread stir fired with chicken, egg and vegetables). 27 Watton Street, Werribee.
DAY 2
Werribee Park Precinct has long famous for its stunning gardens and stately mansion, however thanks to its ever-growing collection of food outlets, it's cementing its place firmly on the map of must visit food destinations.
Coffee / brunch / lunch
The Refectory Parlour - start your day sipping on coffee under the Mansion eves at The Refectory Parlour, a café / wine bar located in the west wing of the Mansion. Choose from one of the many delicious cake options from their decadent cake display or treat yourself to a homemade ice cream or an alcoholic popsicle.
Shadowfax Wines – enjoy a tasty Mediterranean inspired lunch in the spacious, architect designed cellar door and restaurant, Here the philosophy in the restaurant is the same as in the adjoining winery – to showcase the finest quality regional produce. After lunch head downstairs for a wine tasting in the underground Barrel Room.
Picnic
For those seeking something a little more casual, Lancemore Mansion Hotel, Shadowfax Wines and The Refectory Parlour all offer gourmet picnic hampers which can be enjoyed within the gardens at Werribee Park. Simply jump online and book ahead, your picnic hamper will be ready for collection on arrival. Picnic blankets, umbrellas and chairs are also available.
Dinner
Joseph's Restaurant & Bar – end your day with a meal at Joseph's Bar & Restaurant at Lancemore Mansion Hotel. Here the menu features modern European cuisine and is seasonally driven with a strong focus on local produce.