Image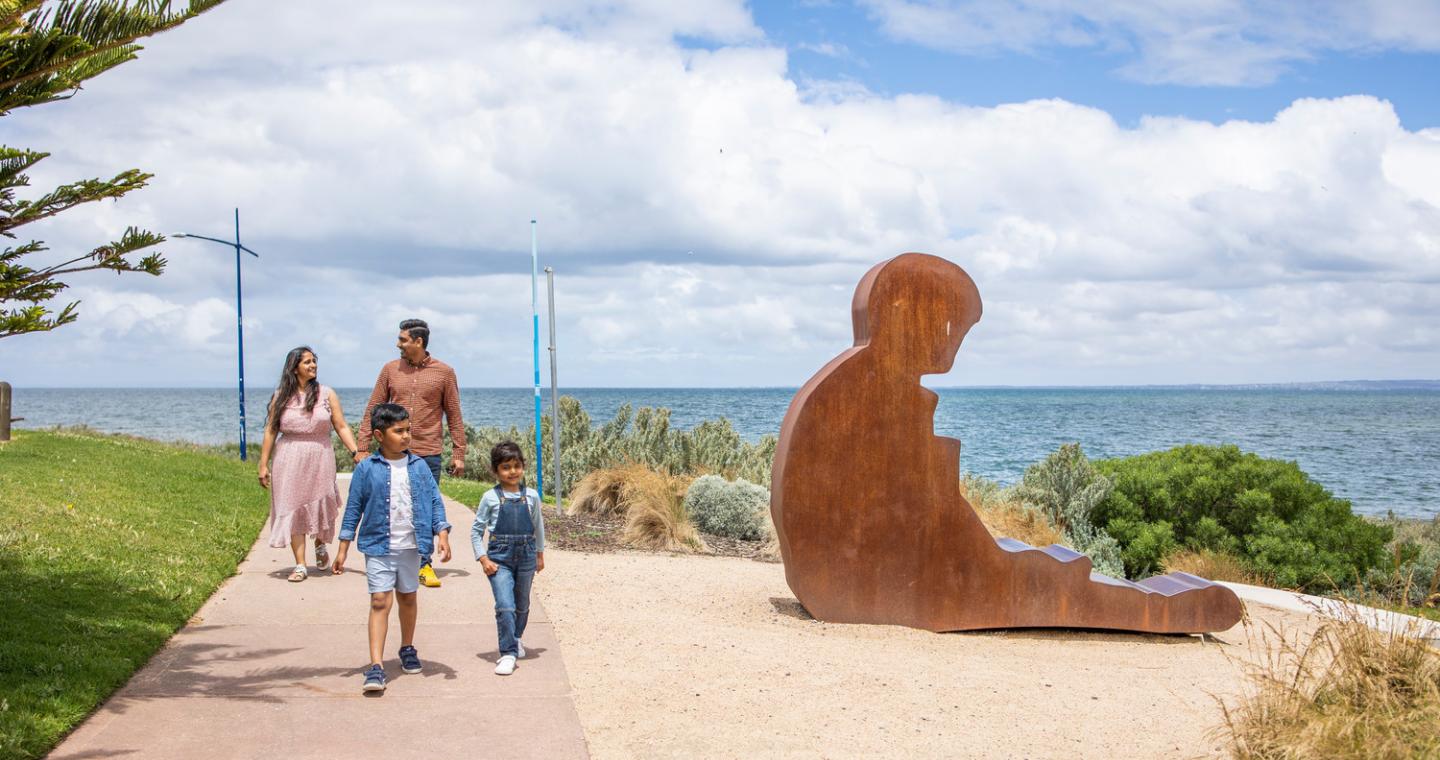 Escape the daily grind and explore somewhere new!
These short walks are perfect for little legs and include great picnic spots for a relaxed day out. For the ultimate summer picnic, plan ahead and pick up a grazing box, scones, fresh cannoli and other local supplies with our top five picnic hampers.
 
Wyndham Bay Trail
This scenic 2.5 kilometre return route ticks plenty of boxes, with water views, playgrounds, BBQs and an ice cream pit stop. The shared path hugs the coastline of Port Phillip Bay between Werribee South Foreshore and Wyndham Harbour.
Start at either end of the trail and bring along your beach gear to enjoy a dip at Werribee South Beach.  If you're feeling peckish from all that walking, the gourmet pizzas and hot dogs from 3030 Boulevard  in Wyndham Harbour will certainly hit the spot.
You're also just a short drive away from Werribee Park Mansion, K Road Cliffs and Werribee Open Range Zoo.

Cheetham Wetlands
Popular with birdwatchers, Cheetham Wetlands also make for a great day trip addition, with an easy 3 kilometre return walk to the observation tower.
Take in the unique saltmarsh environment and enjoy the stunning city views.  From the visitor car park, you can also explore the Point Cook Coastal Park, with a beachside picnic or stroll along the sand.

Werribee Park
You could spend a full day here exploring the Victorian State Rose Garden, Werribee Open Range Zoo and Werribee Park Mansion and gardens.
For those looking to stretch their legs a little further, or perhaps work off lunch from Shadowfax Winery, you can also enjoy a 2 to 4 kilometre walk from the Mansion grounds along the Werribee River and ancient River Red-Gums to Werribee River Park.
Post-walk refreshments at The Refectory Parlour or Lancemore Mansion Hotel Cafe are highly recommended!

Wyndham Park
If you've got kids in tow – Wyndham Park is a must!
As well as two large playgrounds and nature play areas, you'll find broad concrete pathways that loop and criss-cross the park, with a 2.5 kilometre circuit trail.
Wyndham Park is also located right next to Werribee River and Watton Street's excellent cafes, making this walk the perfect addition to brunch, lunch or a coffee catch up.

Werribee River Trail
A relaxed family walk or ride, with largely flat scenic sections that will take you from 2 to 8 kilometres return.
You can start your journey at many entry points including Presidents Park, Wyndham Park in Werribee City Centre or Werribee Train Station.  Allow time to enjoy the playgrounds at Wyndham Park and Presidents Park.
Image