Image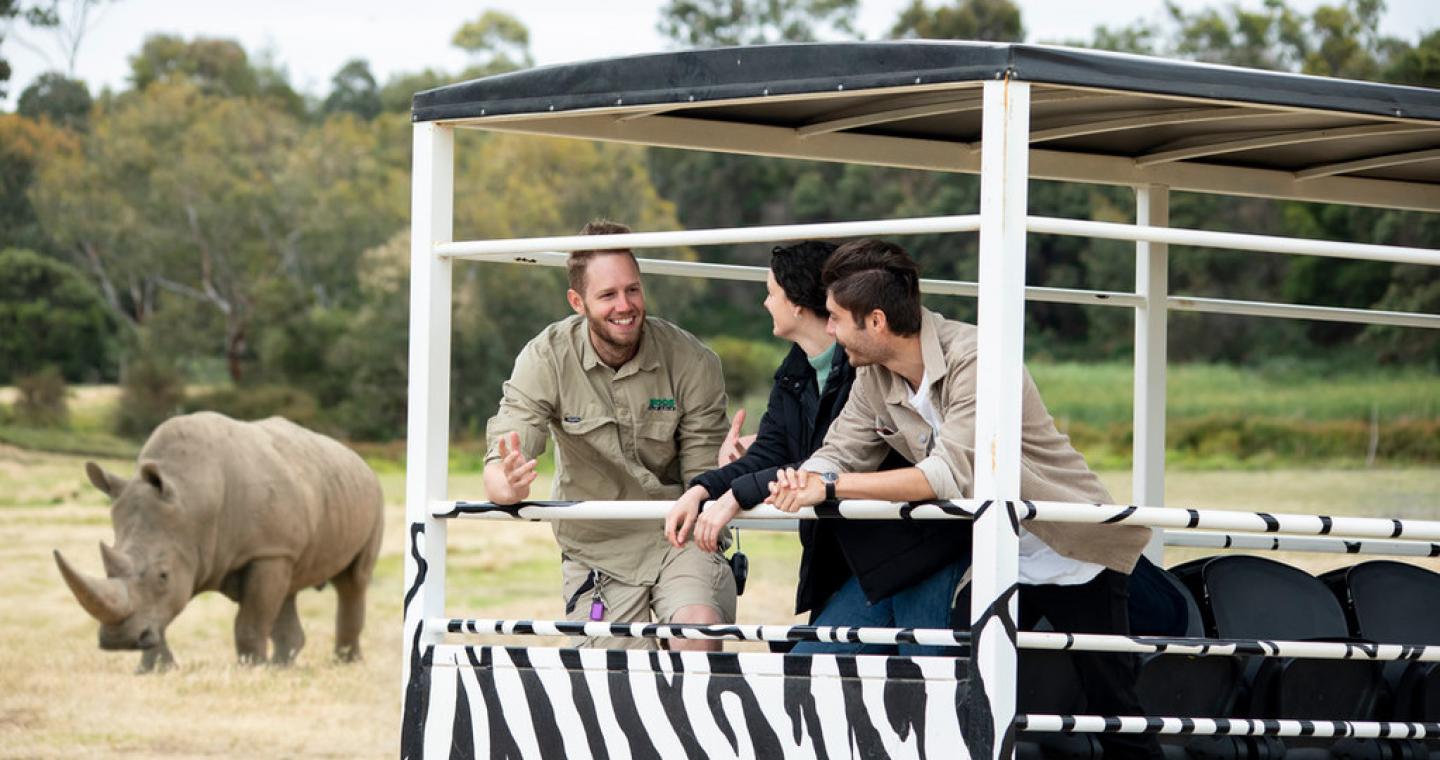 Get off the beaten track with this two-day itinerary for nature lovers in Werribee and Surrounds.
See incredible wildlife, explore the region's top parks and gardens and follow the Werribee River to the sea.
DAY 1
MORNING
Go behind the scenes at Werribee Open Range Zoo
Enjoy the magic of having the zoo all to yourself and join the zookeepers at Werribee Open Range Zoo for an Early Morning Savannah experience. Bookings are essential.
LUNCH
Picnic in the grounds of Werribee Park
Pre-book a picnic from The Refectory Parlour or Wyndham Cache to enjoy in the grounds of Werribee Park, or lunch by the vines at the beautiful Shadowfax Winery (bookings recommended).
AFTERNOON
Garden delights and river views
After lunch take time to explore the grounds of Werribee Park Mansion, including the heritage orchard and the bustling community gardens of Werribee Park Farm just behind the Mansion.
From Werribee Park Mansion it's a short stroll to the stunning Victoria State Rose Garden where you can enjoy more than 5,000 roses in bloom from November to April. Entry is free, with gold coin donation welcome.
Before checking in to your accommodation for the night, take a short drive to see the K Road Cliffs, with views across Werribee River and to the You Yangs in the West.
EVENING
Enjoy dinner and drinks in Werribee City Centre
Enjoy a pre-dinner tipple at Corked Wine Bar and dinner at Bridge Hotel, Teddy Picker, The Park Werribee or Tocca. Save room for dessert at Augustus Gelatery.
Stay the night in the centrally located Quest Werribee or Holiday Inn Werribee.
DAY 2
MORNING
Coffee and breakfast
You're spoiled for choice on Watton Street with great coffee and brunch options including Black Seed Café, Wolf on Watton, Notorious Espresso and Chatterbox Café or grab your coffee to go and tune into River Whispers with a morning stroll through Wyndham Park.
Discover Werribee and Surrounds' incredible birdlife
The region's wetlands including Cheetham Wetlands and the Western Treatment Plant are renowned birdwatching havens, attracting thousands of migratory birds from as far as Siberia, Japan and Alaska each year.
Located in the Point Cook Coastal Park, the Cheetham Wetlands include numerous ponds and lakes that attract a variety of birds. Uninterrupted views can be accessed from a purpose-built viewing platform known as the 'The Tower' which is ideal for watching our feathered friends.
The Western Treatment Plant is home to nearly 300 bird species, with guided birdwatching tours available via Melbourne Birding Tours (Peregrine Tours) and Firetail Birdwatching Tours (bookings essential). Self-guided access is also possible via a permit system . 
LUNCH
Lunch with a view
Take time to explore Wyndham Harbour, and grab fish and chips from Sam's Catch – Fish n Chippery to enjoy on the lawn or delicious pizzas at 3030 Boulevard (open on weekends). From Wyndham Harbour you can enjoy an easy beachside stroll down to Werribee South Foreshore, where the Werribee River meets the sea.
AFTERNOON
Follow the salty sea breeze to Point Cooke Marine Sanctuary
Discover Point Cooke Marine Sanctuary – Victoria's largest marine park.
Keen divers can take the plunge at Point Cook Beach, located within the sanctuary, and uncover a world below the surface abundant with prickly sea urchins and anemones where small sharks patrol the reefs and muddy seafloor.
For those who prefer to stay on dry land, the narrow sandy beaches, rocky reefs and mud flats play host to a huge array of marine life. Make sure you keep your eyes on the horizon and see if you can spot the pod of bottlenose dolphins that are frequent visitors to the sanctuary.   
Image