Image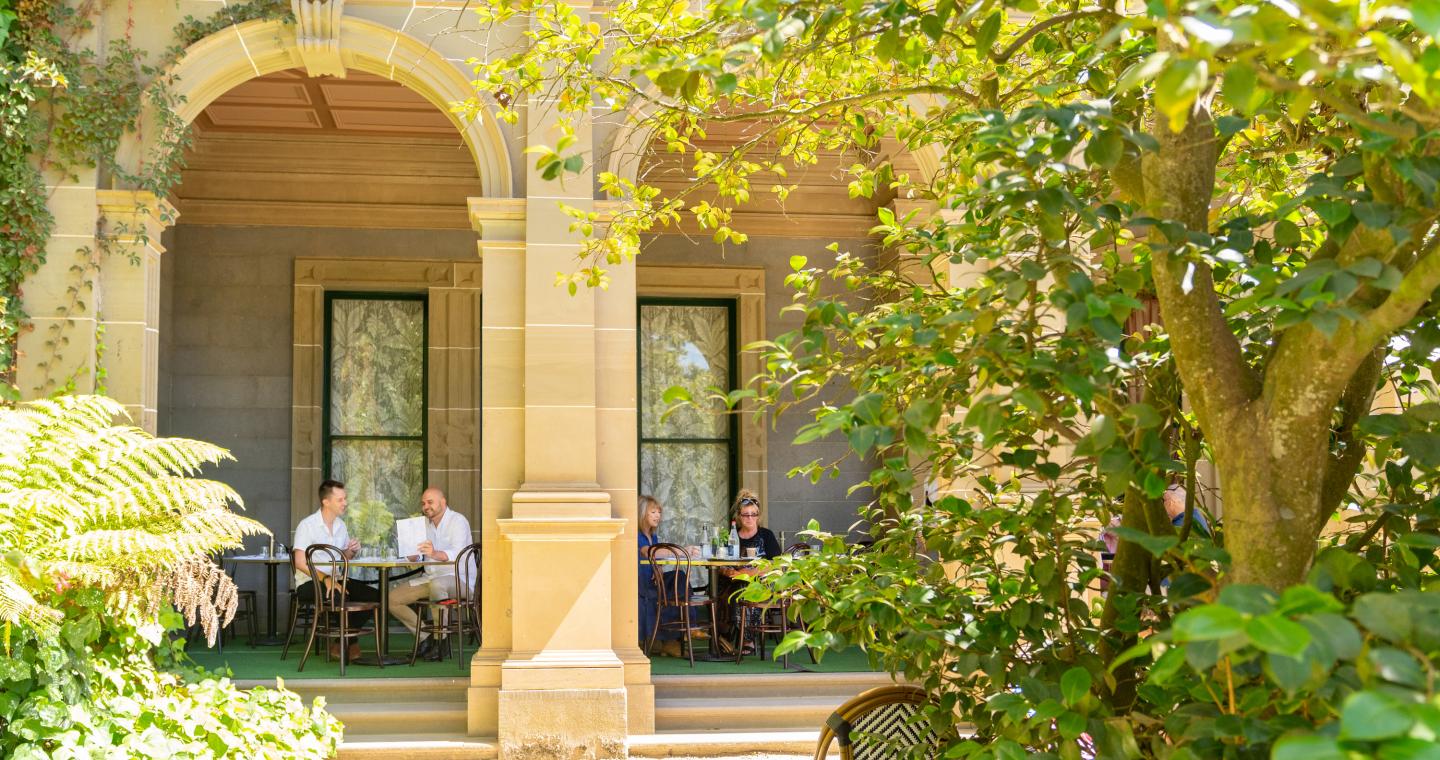 It's time to press the reset button.
Book that long-overdue catch up with friends and family or surprise someone special with a romantic getaway.
With stunning parks and gardens, natural coastline, great food and wine and luxe mansion digs – Werribee and Surrounds offers the perfect two-day break just 30 minutes from Melbourne.
DAY 1
MORNING
Start your day at Werribee Park – home to a 60 room Roman Renaissance Revival style mansion, heritage listed trees, an internationally recognised rose garden, heritage orchard and native woodlands.
Grab a coffee or indulge with scones, high tea or something sweet from The Refectory Parlour or LM Café and then explore the Mansion's stately rooms and gardens.
LUNCH
A short walk away, Shadowfax Winery serves up delicious food, paired with award-winning wines. If the weather's fine, their picnic rug menu out on the lawn is hard to beat! Bookings recommended.
AFTERNOON
After lunch take in the stunning Victoria State Rose Garden just a short walk away. Spread over six acres this internationally acclaimed garden features more than 5,000 roses in bloom, with entry by gold coin donation.
After lunch relax with a massage and treatment at L.M Day Spa or a walk along Werribee River.
DINNER
Try Joseph's Restaurant & Bar at Lancemore Mansion Hotel, Rosana Bar & Bistro, Teddy Picker or The Bridge Hotel.
AFTER DINNER
Settle in for a nightcap at Corked Wine Bar, or join an immersive, after-dark tour in Werribee Park, with What Was That or Werribee Park Paranormal Investigation.
OVERNIGHT
Werribee and Surrounds offers a broad range of accommodation including a luxurious mansion, apartments, friendly motels and caravan parks on the bay.
DAY 2

BREAKFAST
Fuel up for a day's adventure with a hearty breakfast on Watton Street at Notorious Espresso (hello Golden Gaytime hotcakes!) or Wolf on Watton. Be sure to stock up on some road trip goodies from The Little Deli and Panini Bar and Italian speciality goods from Meli's Deli 21.
MORNING
Hit the road and take in the views at K Road Cliffs. Also known as the Red Cliffs of Werribee, these impressive limestone cliffs tower over the Werribee River, changing colour throughout the day depending on the direction of the sun.
Further along, you'll find Werribee South Foreshore, where the river mouth meets the sea. From the foreshore, work up an appetite with an easy 5 kilometre return walk along the coast to Wyndham Harbour.
LUNCH
Grab a bite to eat at 3030 Boulevard (open on weekends) at Wyndham Harbour or enjoy fish and chips on the esplanade.
AFTERNOON
Wind your way through the market gardens to discover Campbells Cove Boat Houses – a quirky and colourful collection of beach houses which have brightened the foreshore between Campbells Cove and Bailey's Beach since the 1920s.
Cheetham Wetlands are another hidden gem and a must for birdwatchers. These internationally recognised wetlands consist of stunning lagoons and saltmarsh that provide a haven for birds, flora and fauna.
Park at Point Cook Homestead and take a short walk to the observation tower, where you can look out over the wetlands and take in the city skyline.
LATE AFTERNOON / EVENING
After all your exploring, drop into Hopheads for well-earned brew and excellent advice on what to take home with you or pop into Werribee City Centre for a relaxed dinner at The Bridge Hotel, Truckstop Deluxe, The Park Werribee or Mama Lor.
Image